Art Appreciation: Artwork Re-creation and Its Interpretation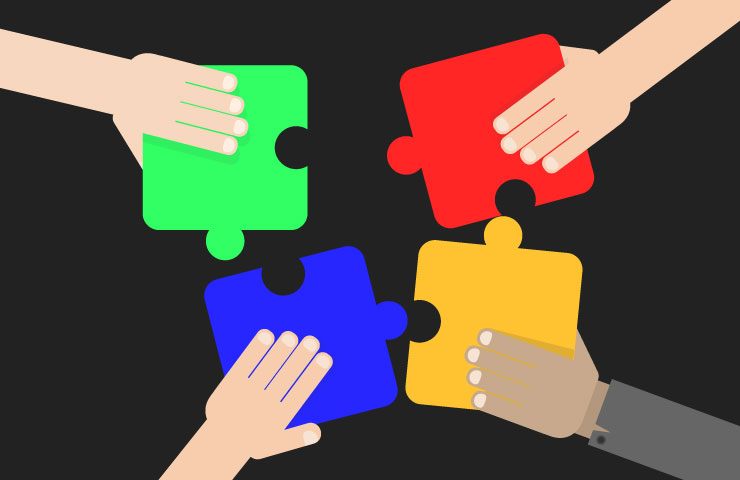 We know that Art appreciation is a way to understand the art product details and to be sensitive to the values behind it. It is the appreciation to communicate and share experiences between artists and appreciators.
The main purpose of appreciation to people is to understand art much better. Then why does anyone argue that appreciation also means re-creating the work?
See also : Fine Art in Definition, Elements, Functions, and Types
First, let's learn about art appreciation by exploring it first.
Understanding Art Appreciation
We can understand that art appreciation is an effort to art products ins and outs. There is a sensitivity to the values of beauty.
Art appreciation is an activity of capturing, responding, living up to getting the artwork value to attract the work.
Maybe all the above definitions seem complex and confusing.
Many people always appreciate a certain level in everyday life consciously or unconsciously. For example, reading comics, watching movies, choosing shoes according to our preference, etc. Then we will tell the best part of the film to our friend, family, etc. after watching a movie.
Unconsciously there is a further level of appreciation to re-create the artwork enjoyed by various perceptions and unique interpretations .
Like Rollo May stated that "appreciating a new creation or an art result is also a creative act."
Art appreciation is like enjoying the beauty of puzzle jigsaw while finishing it from our own perceptions.
Actually, you don't need to be confused with the meaning of art appreciation. In the end appreciation just means enjoying art with all our heart.
Sometimes the art curriculum is boring because the art appreciation equals to studies or criticisms that are actually intended for art observers.
Benefits of Art Appreciation
The benefits of simple art appreciation:
How if we don't get any entertainment in this life. Entertainment is a basic necessity for people. It does not appear directly to physical benefits such as food or drink. Even though our psychology always needs it. Physical health also depends on psychology.
In addition to entertainment, several other artworks will provide positive values to add our insight. Paying attention to art seriously will give birth to new perspectives and interpretations. It will lead us to a creative process.
Art Interpretation in Details
Appreciation is closely related to the interpretation of artwork / interpretation of art. Interpretation is a hypothesis that explains the existence of elements of meaning or a combination of elements of meaning in a work of art.
The meaning cannot be immediately recognized by the appreciator. The work may not be clear in the sense of being incomprehensible or full of puzzles, through symbols, metaphors, allegories, and so on.
In addition to these hidden messages, works of art can also trigger meaning without going through various unclear signals, and contents that are provocative towards our reasoning.
In short, art interpretation means revealing various hidden meanings in a work. Although appreciation does not have to involve interpretation, it will usually occur automatically in the process.
It is well noted that not all works of art have the content / message that the artist wants to convey so that sometimes the interpretation becomes irrelevant. Sometimes it's better to see artwork like we are looking at beautiful scenery in nature and enjoy it without too much thinking about it.
When appreciating, we are also producing our own meaning. Interpreting does not always reconstruct the true meaning that the artist wants to convey, even unnecessary. In fact, getting other relevant meanings from the work is one of the characteristics of successful appreciation relevant to the work.
That is why the appreciation process is also often called the re-creation of works. By appreciating, we have created new texts and meanings outside the work. Sometimes also after the right appreciation, other artists can use the value of the work and then create new works. For example paintings inspired by poetry, or vice versa.
Principles of Art Interpretation
Terry Barret, an art critic from the United States compiled several principles of art interpretation. The principles of art interpretation according to the Barrett are as follows:
Artwork has "obscurity" and interpretation is needed.
Interpretation is a persuasive argument.
Some interpretations are better than others.
A good interpretation of art tells more about the artwork itself than the interpreter himself.
Feelings are a guide to interpretation.
There are different interpretations, competing, and contradictory to the same artwork.
Interpretation is often based on worldview.
Interpretation is not very true, but it is more reasonable, convincing, enlightening, and informative.
Interpretation can be assessed based on coherence, correspondence, and inclusiveness.
A work of art is not necessarily about what the artist wants.
A critic should not be a spokesperson for artists.
Interpretation must present the best part of the work, not the weakest part
The object of interpretation is art, not the artist.
All artworks are part of the appealing world.
All artworks are part of other works of art.
There is no complete interpretation about the meaning of an artwork.
The meaning of an artwork may differ from the viewer interests. Interpretation is ultimately a communal effort, and the community may eventually correct it again.
A good interpretation will invite us to see ourselves and continue the interpretation in our own opinion.
Some of the points above are only suitable if we are making academic studies for serious art critics. There is nothing wrong with knowing some good principles of interpretation in art appreciation.
Steps to Do for Art Appreciation
There are two ways in appreciating artworks broadly. One is by using subjective measures to judge good or not based on personal consideration and opinion.
The second one is by objective measure by assessing the good or not of an artwork based the reality object to the artwork itself. If his work is objectively good in value size, then we say good. Vice versa.
Sometimes subjectivity will prevent us from taking value from art. If this happens, try to eliminate our subjectivity and navigate the work through its object. Objective assessment requires knowledge of the basics of art such as elements of fine arts and the principles of fine arts, etc.
Art Appreciation Approach
Artworks can be appreciated from several discussion points with their respective methods and approaches. Art appreciation can be done by various methods or approaches as follows:
Application Approach
History Approach
Problematic Approach
Application Approach
Appreciation of the applied approach is grown by trying to directly create art. For example, painting, drawing, sculpting statues, etc. Through direct practice, appreciation grows through consideration and appreciation of the work process starting from the uniqueness of techniques, materials, the level of difficulty, and others.
Through the practice, we can feel various difficulties of the techniques used by artists in the process of work. Painting something realistic turns out to be difficult, while trying to make an unrealistic painting also requires more accuracy and effort to look just as beautiful and realistic.
The more knowledge we have about techniques, the more our insights will be added to appreciating works of art.
Historical Approach
The history of art development will expand our art view created by artists in the past. We can find out various legendary artworks. For example, Monalissa's painting becomes the starbuck logo to make one of the best logos brands in the world.
What context causes artists to work in their time? Because each school of art has its own goals and philosophies. Sometimes in modern artworks, the background of the reason for the work becomes far more dominant emitting its hidden "beauty".
Problematic approach
Appreciation through a problematic approach is grown by highlighting the problems and twists and turns of art as a medium to be enjoyed properly. Appreciation can be started through objective views, by recognizing the elements of fine art and the principles of art in art.
By knowing the various principles of fine art, we can read various symptoms of the problems posed by the composition of the work.
That's all about art appreciation. I hope this article will expand your knowledge about Art.