Creative Block – Causes and How to Overcome It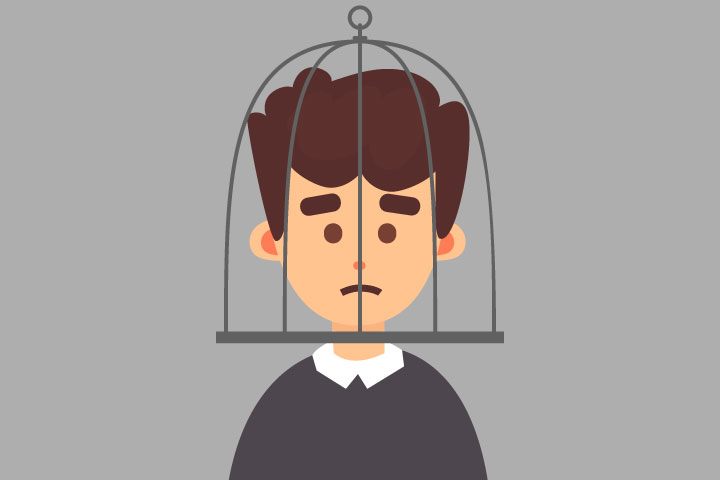 Creative block or also called Artist's block is a dilemma that is often experienced by creative activists. Anyone who struggles in any creative field will always face it. The general term commonly used is there is no inspiration, stuck, stuck until bluntly lazy to work or moods. In essence, our mentality is in a state that refuses to be creative.
There are many reasons when we are in this situation. Bad mood is one reason that people often blame. Though not necessarily what we experience actually comes from the mood disorder, because it is difficult to know our own psychological state. Humans are creatures who are good at criticizing others, but not as great at criticizing themselves
Causes of Creative Block and Solutions
Most creative block comes from causes that we don't realize. The following are some of the creative block causes and how to overcome them.
1. Mental Shackles
In a mental state that is shackled, we are trapped by our own thoughts. We are locked in the same way of thinking and acting, so we fail to get other options. Assumptions fail to approach the problems that want to be solved, so that these assumptions limit the space to move, but we continue to use them unconsciously. This type of shackles is what we often call "no inspiration" or "stuck".
Solution
Get out of the assumption that is always the answer to every argument you make. Make a new argument if it feels necessary. Know the arguments and assumptions that you always make first. For example, the argument: I have to make a design or work that is as simple as possible, so the assumption is: I cannot add other elements, while there are no elements that can be modified or developed again. Get out of that assumption, ask for the opinions of others or use the principles of art to see the possibility of other modifications that are outside your head
A Pure Artist can have a career for decades to find that his work which is considered a Masterpiece is his initial work.
2. Emotional barriers
The creative process can be very intense and not an easy process. Dealing with the unknown, we may be afraid of what is revealed about ourselves. Maybe we feel our thoughts or ideas are embarrassing, ugly or very strange. Whatever these feelings are, all these fears and doubts are only forms of obstacles that lead to procrastination. Our emotions as humans sometimes confine our true abilities.
Solution
Face these feelings, don't avoid them. Covering all emotional fears will not help. Just cover the emotions in your head, but respond calmly. There are many things that can help, such as doing other routines first to get calm, making jokes in responding to our own feelings that are seductive or lacking in confidence, etc.
When you manage to overcome it, then your true ability will come back. These feelings will not disappear, or subside, because they are one of human nature. But over time, we will be much more familiar. That is the difference from people who have high flight hours and experience in dealing with their own emotions.
3. Ineffective Framework
Even though we do not work formally in a company or do not try to apply certain creation methods, we will indirectly create our own framework. This framework is spontaneously formed when we carry out the creative process. This framework will form habits and become a routine when we work. In good cases, the framework usually has a positive impact, but on the contrary in cases that are not good, the framework will become a creative block.
Solution
Pause and pay attention to how we work. Highlight positive habits that make you productive and mark negative habits that hinder productivity. For example, so far we have the habit of making detailed sketches on the canvas before painting it. But the sketch takes a lot of time and we have the habit of perfecting it first. Though in the end the sketch will also be covered by paint.
Think for a moment about its effectiveness. Do these habits need to be taken care of? Try using another alternative. For example, speed up the process of pencil sketching. Or even sketch fast on small paper. Complete with a simple help line to transfer it indirectly to the canvas, You get the idea. There is no truly absolute method or framework, even for the framework that we create ourselves.
Poverty
In a world that is now principled with monetary economics, it is difficult to let go of the role of money in all aspects of our lives. Although a pure artist does not only intend to make money from his work, but when we as humans cannot fulfill basic needs, it will be difficult for him to focus on creating creative products. Basic needs here vary, it can be just for food and traveling costs. It could include more needs than certain equipment and other social needs, depending on the comfort zone of each person.
The words "get out of your comfort zone" do sound inspiring. But to get out of the zone, we must be in that comfort zone first. Besides that, not everyone has the same standards, make sure you are in your most financially and socially stable condition to work well. Vincent Van Gogh is an artist with extraordinary abilities, but ends up depressed and suicidal due to financial problems.
Poverty here is not only about money. Poor knowledge, poor social networking, or lack of insight into equipment to complete work.
Solution
The best solution for financial problems is to increase income. Saving will help, but not solve it. Unfortunately sometimes a little sacrifice must be made to develop our passion. Look for additional income that can be relied upon to meet your financial needs.
This income does not always have to be something that comes from the creative industry. There are several jobs that produce more income faster, usually from the financial industry. Many New York artists started their careers first as janitors at Museums / Galleries. Although it is likely that it is not the best choice in Indonesia, look for a similar alternative
Meanwhile regarding poverty science or insight, the solution is to learn. If you have no formal education so far, consider these options. But if you really don't like formal education, study with other people. Search for communities that can provide direct empirical experience. Platonic Experiences will occur even if your community is not a community that opens joint learning or practice sessions.
Stress
Sometimes creative blocks don't come from something that is lacking, but too much. Doing productive activities that we like sometimes makes control of our body and mind out of control. It could be that we have worked too hard or too long for something
Solution
Give a pause to rest, or do other activities that do not take up too much thought and energy. If you have too many ideas, do a few, then record some to do in the future. Don't force yourself to continue doing work, reduced quality is an expensive reward in the creative world.
6. Personal Problems
Creativity requires focus and it is difficult for us to concentrate if we are dealing with personal problems. Grieving, facing separation, having problems with parents, disputes with friends, etc. Actually, cases like this are natural and will be faced by anyone. But sometimes we are forced and required to remain professional even though we are facing a situation like this.
Solution
Basically there are two ways to approach personal problems that interfere with the creative process. That is to solve the problem first or find a way to overcome it until we finish it. The first option will require more time and sometimes it is difficult to do in a short time. If the problems we face is crucial, it's good to take a break from work to solve the problem first.

In both cases, it is better if we can treat work as a 'sanctuary' as long as our personal problems have not been solved. It's like Oasis in the midst of a problem that is widening. Use your creative rituals to override personal problems. When the work is finished, we might get a view to solving the problem.
Conclusion
The point is that creative block is something that keeps you from creating. It is an overflow of something that provides obstacles in the form of conditions so that we want to create again.
You must fulfill and manipulate these conditions so that you can return to the creative process. Sometimes things as simple as the "first brush stroke" or "first pencil stroke" can finish it instantly. But in some conditions and certain mental conditions require more rituals to pass through.