Fine Arts: Understanding Pure and Applied Arts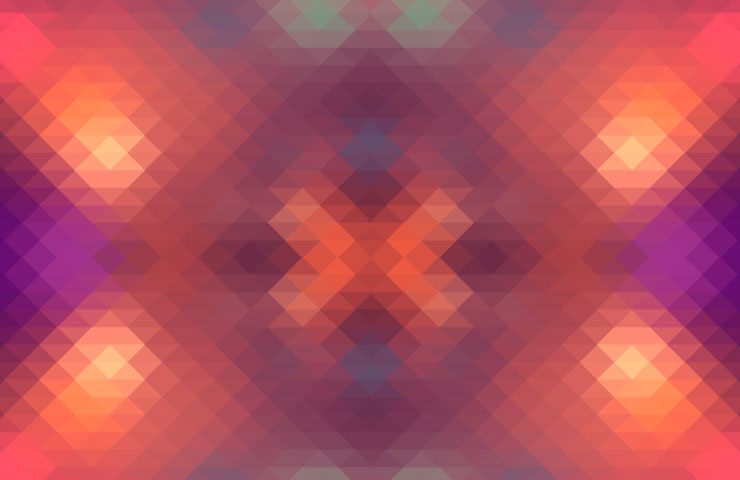 Before talking about the definition of fine arts, we need to know the meaning of art itself. We know that there is no general definition for art. Art is very subjective and the definition itself has changed from time to time.
To begin to recognize art, it is advisable to use one of the simplest definitions of art first. So that our understanding of what fine arts can go to the right direction.
Understanding of Art
Art means that it is a human activity to create various visual, performance or musical products to express technical expertise, wisdom or other extrinsic elements from the artist himself. So the products can be appreciated and provide aesthetic output or other positive things to people.
On the other hand, art is not only the product itself, it also contains value outside of the object/artwork itself. Studying the meaning from the art philosophy will take us further on defining art from various aspects that make it exist.
See further discussion on the meaning of art based on the expert's opinions at the following link:
Also read: Understanding Art, Exploring the Meanings and Opinions of Experts
Understanding of Fine Arts
See about : Fine Arts in Definition, Elements, Functions and Types
The meaning of fine arts is art creation which is mainly appreciated through vision with media that looks and has a physical form (palpable) or only presented as a show.
However, it does not rule out the possibility that an art work will combine other senses to achieve the desired goal. Therefore, fine arts can also be called a branch of art which is primarily created for its visual beauty but still pays attention to other aesthetic senses such as music, performances, etc.
Definition of Pure Fine Arts
The definition of pure art is a branch of art created more inclined to its beauty and aesthetic value. Even so, pure art can also have various thoughts and ideals of its own artists. Pure art usually has a high aesthetic value.
Because the nature is more loose, pure art sometimes has high experimental power. So it is sometimes difficult to understand. The examples of pure art are painting, sculpture, installation, etc. Other examples can be seen in other art branches below.
Pure art is also often used as an expression of artists to voice social issues that concern the community. Artists often express public restlessness through positive activities. Although it is not created to have an applied function that helps life, pure art works also "hidden" behind everyday objects such as spoons, flower pots, etc. It makes possible to do this through the use of symbols, cues, metaphors, etc.
Definition of Applied Fine Arts
The definition of applied art is a branch of art that has functions to help human life. The application of this function is accompanied by aesthetic values. But the main thing is for function itself such as spoons, glasses, plates, etc. Applied arts always focus on comfort, effectiveness and best results for the products.
This causes applied arts very close to design. The design is the core of the creation. Therefore, there are many examples of applied art in other branches such as fashion, architecture, kitchen equipment, etc.
Fine Arts Branches
What are the differences between pure and applied fine arts?
Fine arts is a branch of art that has many derivatives ranging from function, flow, to the use of a variety of diverse media.
Fine arts can also have various aspects of other arts such as: music, literature, performances, etc. Some examples of the combination of art with other aspects of art are outlined in the table below.
Types of Fine Art Branch works
Painting Fine Arts
Narrated Painting Fine Arts, Literature
Musical Installation Fine Arts, Music Art
Film Art, Literature, Music Art
The development of media and times also influences the art. Fine art can be divided into pure art and applied art. Pure art is art that promotes aesthetic, emotional or specific goals rather than functions. While applied art is visual art that is applied to objects that have functions. Initially, art was more synonymous with pure art / without function, then applied art or design becomes more popular.
To expand our understanding about fine arts, it is better to look at the knowledge branches of art itself.
The following are various derivative fields found in fine arts.
The examples of
Pure Fine Arts

Pure art is based on the purity of art itself, meaning that pure art does not require applied functions and is consumed only for beauty or entertainment. It sounds simple but in its development Pure Fine Art has become an artistic experiment that continues to look for ways to develop art disciplines in general.

• Art painting
• Graphic arts
• Digital art
• Sculpture
• Installation art
• Performing Arts
• Video art
• Film art
• The art of photography
• Art of drawing
• Intermedia art
The Examples of Design or Applied Fine Arts
As the name implies, Applied Fine Arts tends to focus more on its function. Effectiveness and practicality are preferred, although aesthetic values are also not forgotten. Design is the main keyword in Applied Fine Arts, because it deals with the ability to use works in helping human activities.
• Visual communication design
• Graphic design
• Product design
• Architectural design
• Interior design
• Fashion design / fashion
Craft
Craft is a work of art that emphasizes the hand skills to process raw materials that are often found in everyday environments into objects that are worth using and aesthetic value.
In the past, crafts were only considered as Handicrafts. But over the times many artists have been able to prove that craft can also be a work of art of high artistic value.
The product examples are:
• Wooden crafts
• Ceramic crafts
• Textile crafts
• Metal Craft
The Existence of Applied and Pure Fine Arts
Pure art can go to a variety of other fields including photography or film. On the other hand, the need for soft selling in the industry now requires a design touch of pure art for the needs of promos.
The artworks that have a specific purpose are categorized as applied fine arts while those that are not applied to a particular goal is called pure fine arts. The dichotomy of applied and pure art may be increasingly irrelevant along our times.
Check out the development of Traditional Art to Contemporary Art to broaden our knowledge about the Definition of Fine Arts on the following articles:
Traditional Fine Arts: Definition, Nature, Characteristics, History and Examples
Modern Art: History, Nature, Characteristics & Explanation of Experts