Painting Techniques in Real Depth Understanding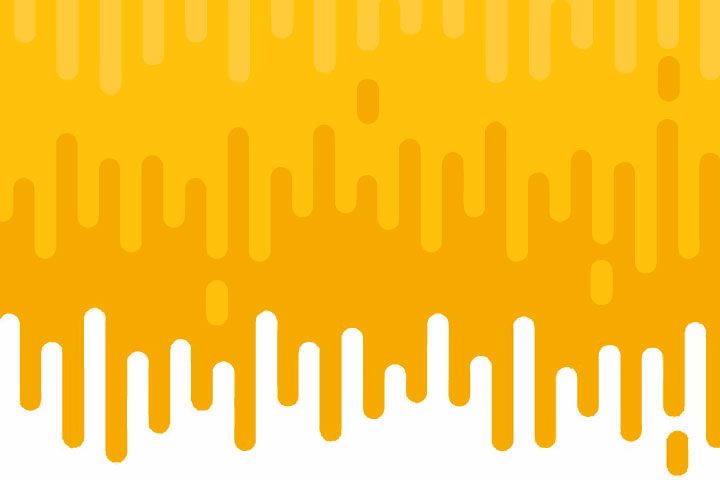 Painting techniques cannot only be generalized through the term plaque or water color. Plaque technique is a technique that combines several basic techniques of painting. The watercolor technique is an absurd naming technique. The technique can be used on other water-based painting media: acrylic paint, ink, and so on.
Besides that the water color technique is also a combination of various basic techniques of painting on paper such as washing, wet brush and filling. Watercolor can also be applied without using the technique.
The technique of painting is divided into basic techniques for using tools & media management, then a technical framework to simplify the process of painting.
Here are some basic painting techniques and frameworks that have been used by artists from time to time. Some of them have even been used from before the renaissance.


Basic Painting Techniques
Lining
Lining is literally making long lines through paint using a liner brush or a long round. Lining can be the first obstacle in painting, even when someone is skilled at drawing. Making long lines on paintings is not as easy as we imagine, especially if we don't know what painting tools to use.
But the line on the painting is usually only for the purposes of the initial sketch, because the process of painting is not like drawing a pencil that involves many lines. But the line is usually still needed to reach certain small details.
Filling
Painting is not like drawing using a pencil or pen, there is no process of shading in painting, there is Filling. The process of painting is more like "carving". Darker paint is used to dig depth, and bright colors are used to add patches.
As the name implies, in painting when we color our object instead of shading it, but filling it with paint brushed by the brush. The results of filling itself are determined by the brush technique we use; dry brush or wet brush, the size of the brush pressure we give and the amount of paint that is held by the brush. Brushes are used by sweeping or slightly brushed, not rubbed like a pencil.
Wet Brush
Wet brush uses paint mixed by thinners to maximize the flexibility of brush strokes. Wet brushes can quickly cover many parts of the canvas surface. Management a little and the amount of paint that is "taken" (absorbed) by the brush becomes one of the important parts that must be considered too.
Dry Brush
Dry brush is the opposite of wet brush, ie brush is applied to paint that does not use diluents at all. Dry brushes are usually used for detail and finishing. Usually Dry Brush covers the top layer of the painting after the impression of a blurred image has been formed before. Paint applied to dry brushes is usually relatively small, again the amount of paint carried by the brush should be a concern.
Cross-hatching
Cross-hatching is a technique of painting by applying brushes by doing X-shaped movements, more like the "&" character exactly. Not pursuing its main form, but its free movement is like X (cross). The basic idea is cross-hatching can quickly form the impression of the subject we are describing. Some great artists like Basuki Abdullah can paint clouds that are almost realistic using this technique alone, not just impressions. Cross-hatching is a technique used using wet brushes and must be trained to really feel the benefits.
Blending
Blending means mixing two or more colors directly on the canvas using a brush to achieve a gradation effect, usually for shading and highlighting purposes. Blending is easier to do using a wet brush. Blending can also be done using a dry brush.
Smudging
Smudging is one of the edge management that is done by using the fingers to pull and remove some of the paint that is still wet on the edges to create a fading effect on the paint. Smudging is another option for creating a gradation effect with only one color above the other colors that have dried.

Masking / Stencil
Masking is a technique of painting by attaching masking tape to the desired part, so that the paint does not touch and fill the part. Masking can be used to obtain sharp edges, arguably this technique is the opposite of the smudging technique. In order for masking not to produce bleeding (accidental paint still penetrates the edges covered by masking tape) usually paint is applied using a mop brush or stencil brush shaped like a blush-on brush. The brush is used by carefully dipping the paint on the edge of the tape. Stencil techniques use the same principle as masking, only the "mold" stencils are more detailed such as making text prints, etc.
Edge Management (Hard & Soft Edge)
Leaving some of the edges of the object so that it is soft or sharp is one of the important techniques that is considered to create good paintings. Usually parts of the object that are dark and shaded need fine edges. While the highlight section needs sharp edges. The photography section that focuses must use sharp edges and the blur part is made smooth. The combination of smooth and sharp edges will make the work more realistic and dynamic
Edge errors that are sharp across parts of an object are one of the beginner painter's mistakes that often occur. Conversely the edges that are too smooth throughout the surface of the object are common mistakes in the use of digital media. This is because the default digital brushes in the application usually resemble air brushes, and "smudge tools" in Photoshop are used too much.
Glazing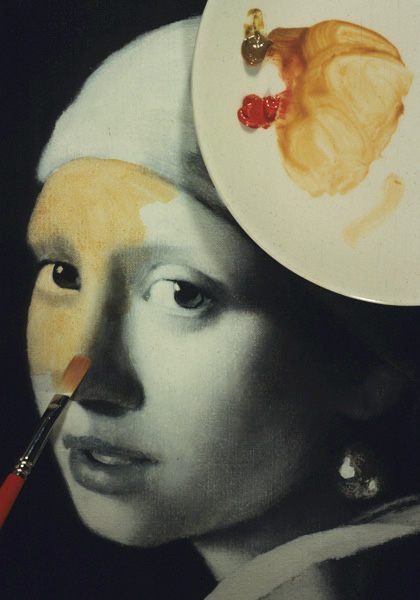 Glazing is a painting technique by coloring paintings using transparent and thin paint. Glazing will bring together all the coated colors underneath. Glazing is usually used for the needs of underpainting painting techniques, glazing can also be done to combine paintings that are too contrasting. Even so, the glazing will decrease the bright tone in the highlight, so that the part needs to be added with additional paint.
Scumbling / Scumble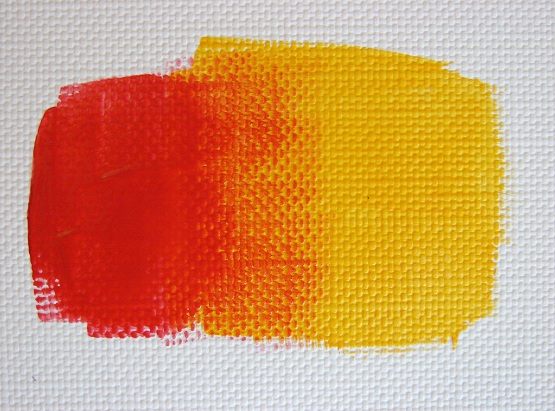 Scumbling is to use a dry brush with a little paint without a thinner, then on a cloth and use the brush to cover a portion of the color below. Scumbling is done by simply brushing a small portion of the brush so that only the prominent surface of the brush texture is covered with paint. Scumbling can be used in several levels of thickness or "transparency" if Artists have been trained to use this technique.
Scumbling is also commonly used in paints that are half-dry underneath, so as to make a transparent effect through mixing a little of the stacked paint. Scumbling can also be done on smooth brush surfaces, but it is more difficult to ensure this technique works well.
Impasto
Impasto is the reverse technique of glazing, using concentrated paint that is applied a lot, so the paint becomes embossed (3d) or contrast brush marks. In his day, Impasto was usually used after underpainting was finished. Impasto is also used by some Old Masters like Rembrandt. Rembrandt is one of the painters who is able to apply the impasto effectively.
Sgraffito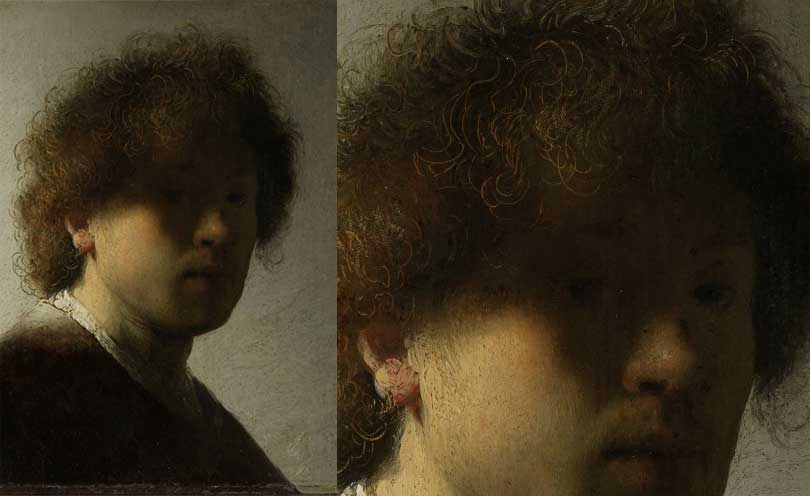 Sgraffito is covering the surface of the bright color by darker paint, then digging it back using a painting knife or the back of the brush to expose the bright part that is covered. Usually this technique is used to make hair highlight details that are difficult to achieve using a brush.
Dabbing
Dabbing is to paint the paint little by little using a brush. Usually dabbing means painting using brush markers, not using brushes to make fill or even gradation lines. Brush markers are arranged in such a way as to form a picture of the subject being painted.
Gradations for shading and highlighting on the Dabbing technique are made using different colors between one brush mark and another. Because the two different color markers are close together and in large quantities, then when viewed at a glance the collection of brush markers seems to be another color. For example, the brush color markers are yellow and red which are rowing together, then the area appears to be orange.
Washing
Washing is generally used using water-based paint media on paper. The thinner is far more than the paint so it looks transparent. In watercolor, sometimes this technique leaves a more concentrated edge. Using this technique on acrylic paint will risk reducing its adhesion, so that the paint is at risk of being eroded by the application of the brush above it, even if left idle. Some artists still use this technique with acrylic paint, usually after washing is applied they cover it with a protective coating to avoid eroding the wash layer.
Splatter
Splatter is splashing paint on the surface of the canvas. This technique is usually easier to achieve by using an old toothbrush. Splatter is usually used in abstract paintings.
Dripping
Dripping literally means dripping paint onto the surface of the painting media. The effect produced depends on the level of paint penetration. Dripping can also be used by dripping paint directly on the top of the canvas to create a tear-like effect. Learn about painting media here:
Typical / Alternative Techniques
Inserting paint into an empty spray bottle, Cat is poured using a sauce bottle, stamp, making a straight line using yarn or a pizza roll knife and so on. There are many other techniques that can be explored, don't just limit your technique to established techniques. Using typical techniques that are effective and not just a gimmick will add more value to the painting that we make.
Painting Techniques Framework
Blocking-In
Blocking-in or blocking is a painting technique by starting from the general part first, usually in the form of midtone primer, sketches and auxiliary lines that are made using brushes and thin paint, then proceed to impression and then finishing the details. Basically Blocking-In is slowly painting from thin paint first as a guide to completing details that will use thicker paint. Blocking-In is a dynamic technique that can be used in many painting subjects or genres.
Drawing
Some artists still choose to draw pencil sketches on canvas before painting. This can be done, it's just that the type of pencil and the thickness of the pencil must be considered. Sometimes oil paints can't completely cover the markings of thick marker pencils. The use of oil-based pastel pencils to sketch oil paintings is recommended. Completing the background color first after making a pencil sketch is also highly recommended.
Underpainting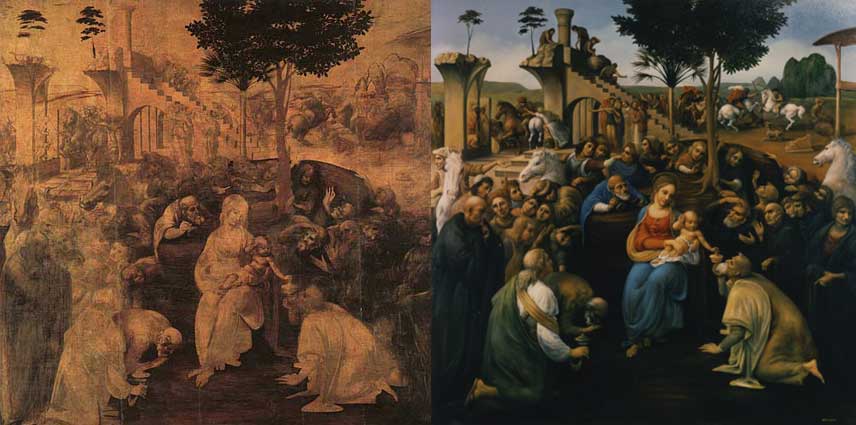 Underpainting is a painting technique that starts painting using only monochrome colors first, after that it is continued with the Glazing technique or coloring the painting using transparent color paint that is transparent. Then it is finished with the Scumbling technique in the highlight section. Usually this technique uses oil paint, but that does not mean it is not possible to use acrylic paint.

Some artists use mixed media, acrylic for under painting (to dry quickly) then paint oil for glazing (so it doesn't dry out easily). However, mixed techniques need to be questioned because using two different base paints, water cannot blend with oil and it is feared that oil paint will crack because it is pushed by water trying to evaporate from the acrylic underpainting drying process.



Alla Prima (Wet on Wet)
Alla Prima or wet on wet is a painting technique that uses oil paint and continues to work while the paint is still wet. This technique will use a lot of blending and scumbling. Usually the painting is done in one session, the painting is finished right away. This engineering framework requires trained expertise.
Conclusion
The technique of painting must also be balanced with knowledge from various needs of the technical media itself. Study the painting media in this article: Painting Media: Understand Material, Alternatives & Paint Components. Effective painting tools must also be used to maximize the potential of painting techniques.